Superb evening on July 9th at the Grand Palais
For the first time, the Grand Palais will be transformed on Saturday, July 9, to welcome the Superb, an evening never seen before in France. From 7pm to dawn, a unique, festive and spectacular experience takes place under the largest glass roof in Europe.
We will be present to make you live this exceptional evening. Stay tuned on social networks !
A beautiful artistic encounter
The Superb brings together an international electro-pop music program, including Zazie, Giorgio Moroder, Charli XCX and Monarchy. This evening is much more than a musical event: in order to make the most of this exceptional place that is the Grand Palais, a large-scale scenography is created especially for the occasion (special effects, video projections, deco sets).
Of course, we can&#8217t forget the fashion shows of young designers who offer themselves a dream setting to unveil their creations.
The Superb, it is also unusual performances with the acrobats of Black Circus or the presence of two cabarets for a crazy atmosphere: the Artishow and the Chantals House Of Shame.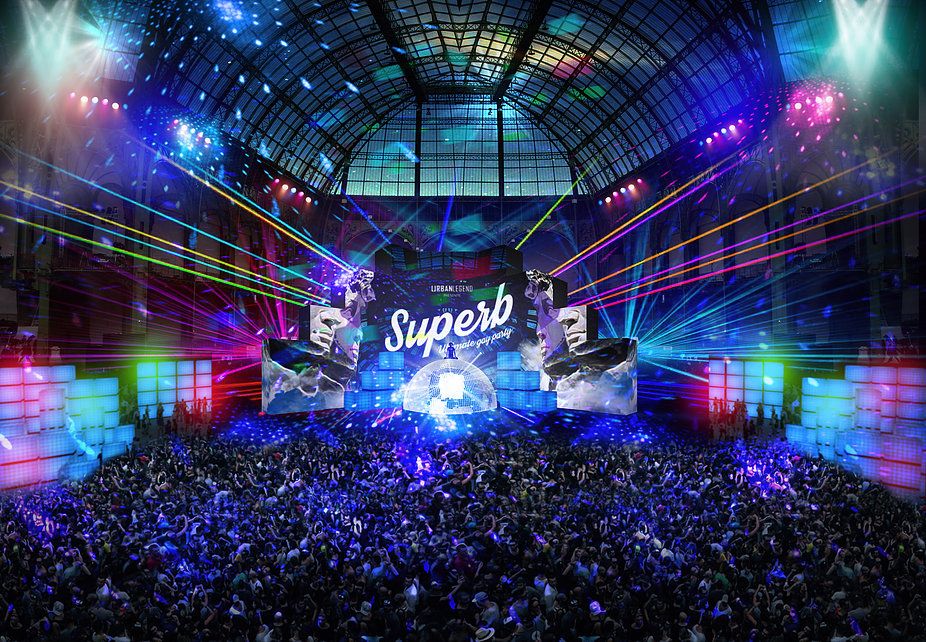 The program of the evening and the night !
7pm / Doors open
8:00 pm – 8:30 pm / Young designers fashion show
20:30 – 21:15 / We Are Colorado (live)
9:15pm – 10:30pm / Monarchy (live)
22h30 – 23h / Chantals House Of Shame (Cabaret show from Berlin)
11pm – 0:15am / Zazie (live)
0h15 – 1h15 / Mico C (dj set)
1h15 – 2h30 / Giorgio Moroder (dj set)
2h30 – 3h / Chantals House Of Shame (Cabaret show from Berlin)
3h – 4h30 / Charli XCX (dj set)
4:30 pm – 6 am / DJ W!LD (dj set)
An event organized by Urban Legend : SUPERB – Music and Performance Fest