How to make sustainable tourism in Paris ?
You are planning a trip to Paris ? However, you are concerned that your stay in the capital is done in the most efficient way ecoresponsible that is ? We have prepared a small guide to help you.
Find an ecoresponsible accommodation
The first point to settle before undertaking a stay is that of accommodation. To make the most respectful of the environment, the simplest way is to rely on the certifications.
This is why the Paris Tourist Office deployed in 2012 a Charter "For a sustainable accommodation in Paris" to better identify and encourage tourists to the eco-engagement. This Charter was built in respect with some other labels guaranteeing the eco-engagement as: ISO 14001, Green Globe, the Green Key, European Ecolabel. An establishment may already have one of these labels, and therefore be able to justify a "green" policy eco-responsible dynamics.
The axes concerned are :
The reduction and recovery of the establishment's waste
Awareness-raising actions for the sustainable development to employees and suppliers
Welcoming disabled customers in the best conditions and accompanying them by providing relevant information on the accessibility of tourist sites
The improvement of the working conditions of employees and their well-being at work
Sharing sustainable development values with clients
The reduction of water and energy consumption of the establishment
The eco-responsible purchasing policy
Promoting the cultural and natural heritage of Paris
An establishment that has signed this Charter must carry out a self-diagnosis, which will then be checked by the Tourist Office. If the Tourist Office decides to grant the certification to the establishment, it will be able to benefit from it for 3 years and will have to continue its activities eco-responsible approaches.
You can find the list of the signatory establishments on the website of the Paris Tourism Office.
Getting around Paris in an ecological way
The responsible tourism It is important to pay particular attention to the way you travel. Metropolises are the most prone to road pollution. It is therefore encouraged to limit your carbon footprint by using more environmentally friendly means of transportation.
The must: The Vélib
The self-service bicycle that gave the Vélib is a system of self-service bicycle rental. They are scattered in different stations all over Paris, and they allow their users, for a symbolic sum, to benefit from a bike to use for the duration they wish. Once the bike has been used, you will have to store it in one of the stations provided for this purpose so that someone else can enjoy it.
There are three ways to benefit from this system. In addition to these formulas, there are one or 1 and 7 day passes that allow you to rent several bikes simultaneously. It is a comfortable option for a group stay.
You can find all the information and prices on the Velib'Métropole website.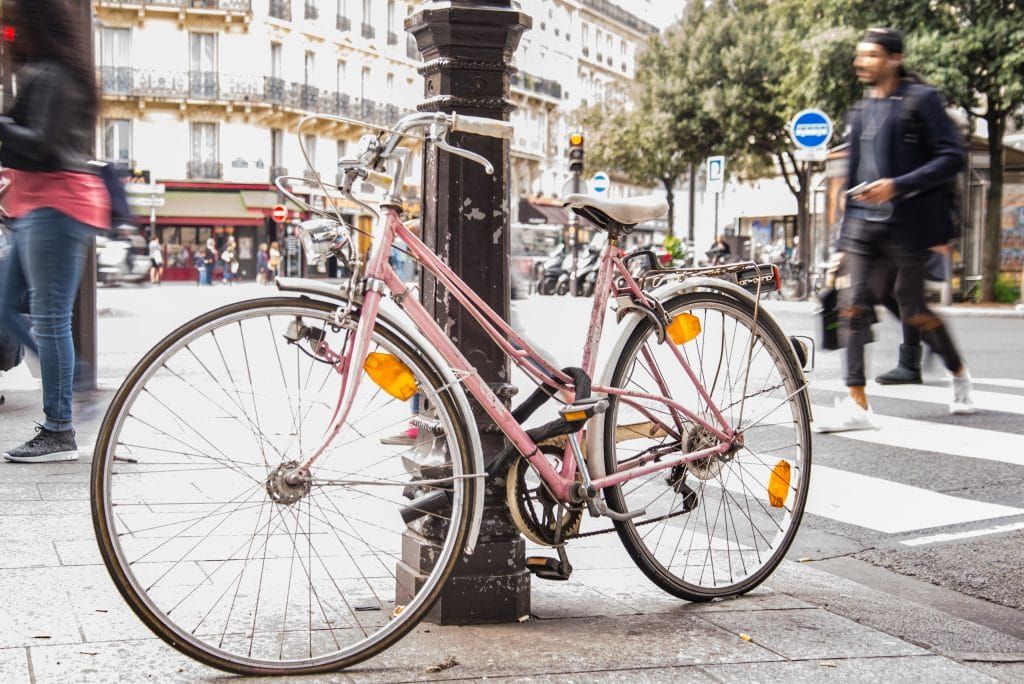 Public transportation
The capital of France is equipped with an extensive public transport network (metro, tramway, RER, bus). Favoring them allows you to get where you want in a way that is much less polluting than individual transportation such as cabs, cars or motorcycles. Moreover, these transports have a high frequency of passage (less than 2 minutes for some metro lines).
Moreover, their schedules have been extended for some lines until 2:15 am on Saturdays, Fridays and the eves of holidays, in order to leave a certain comfort of travel for the users.
Eating local and organic in Paris
The first thing you can do is go to the markets. Not only does this allow you to get organic and local products, but it is also a way to visit Paris from another angle. In another article, we have made a small selection of the best markets in Paris for sustainable tourism.
If you want to go to a restaurant, there are several choices since more and more restaurants favor short circuits. As for accommodation, the easiest way is to rely on labels. You can also visit mobile applications that list the various establishments involved in an eco-responsible approach such as Tookki and Fair Trip.
Organic Agriculture (AB)
Ecotable
"Eat Local in Ile-de-France, Products from Here, Cooked Here
"Let's eat local in Ile-de-France, Here, the kitchen is in the street
Made in Paris
We can quote a place that we particularly like, but of course it is the expression of a personal taste and it does not reflect the whole offer of restoration in Paris.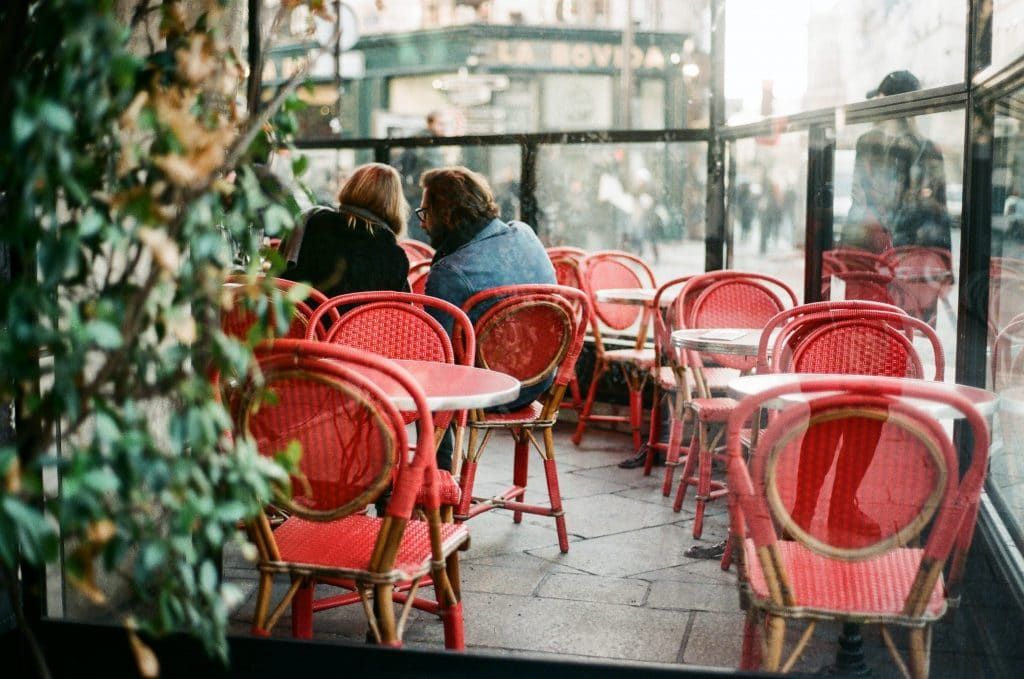 Similar to a third place, the REcyclerie located in the 19ᵉ arrondissement at Porte de Clignancourt has taken over an old disused station of the petite ceinture (former railway line allowing merchant trains to go around Paris). This place allows you to eat, to follow workshops dedicated to eco-responsibility or to buy fruits, vegetables, dairy, butchery from local producers. The restaurant part is particularly nice. A canteen-like setting, full of convivial benches arranged lengthwise for large tables.
The crockery is only made of recycled materials, and is therefore mismatched, which adds to the charm of the place. The dishes offered are from a local and organic farm 100% home-made, seasonal and local cuisine.
Eco-responsible shopping
Paris is full of small but very nice shops ethical and fair trade stores. It's the opportunity to combine pleasure and activism. We propose to guide you in your eco-responsible shopping by presenting you in another article a selection of addresses.
You will be able to treat yourself while financing a more committed and responsible economy.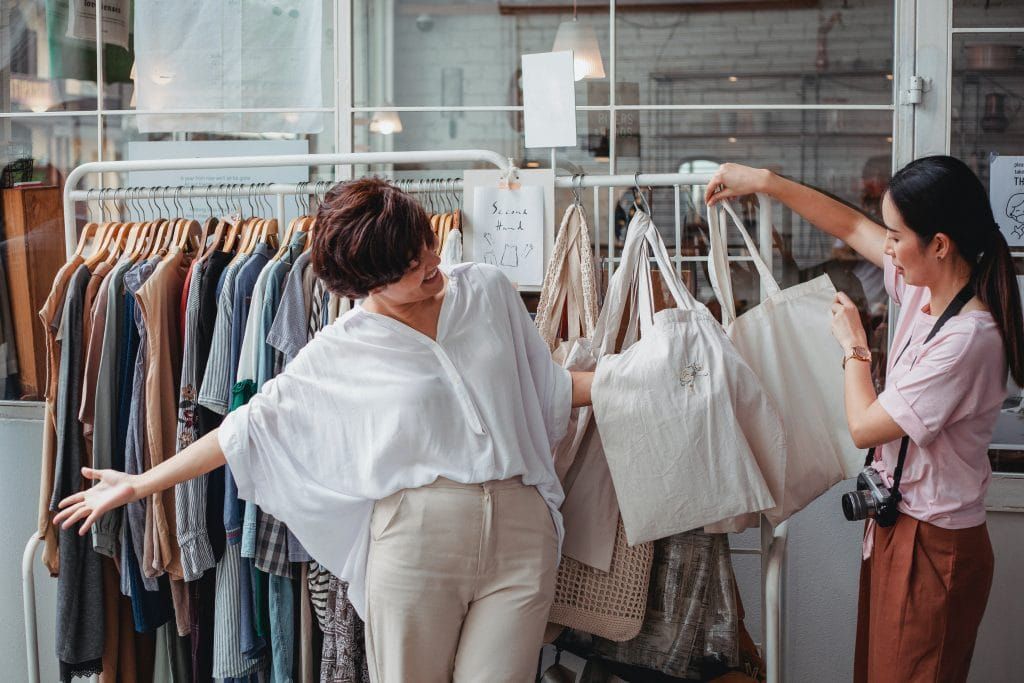 Eco-responsible activities to do in Paris
The Tookki application has made a small selection ofeco-responsible activities in Paris. You can also rely on the website of the Paris Tourism Office which presents different activities.